Posted by Samantha Troy on Apr 25th 2023
ESUM 2023 Luminary Aga Rhodes
Celebrating artists who elevate the beauty industry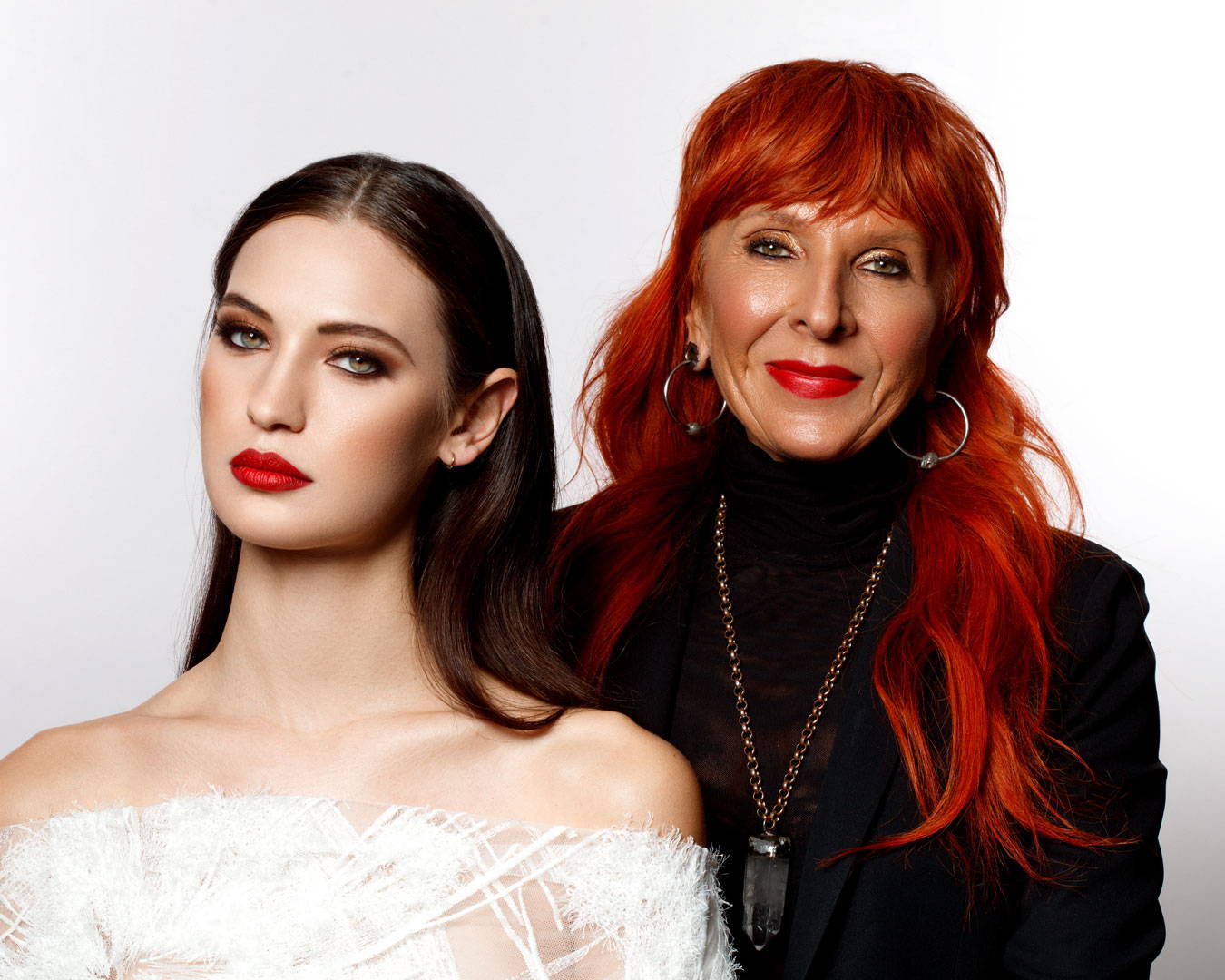 ESUM Cosmetics has chosen to highlight Aga Rhodes, the makeup mogul notorious for her highly-sought after bridal glams. Aga is one of our 2023 luminaries, otherwise known as someone who leads by example and actively works to elevate our industry day in and day out. She's graciously agreed to give us some insight into her career as both an educator and artist and let's just say, she's truly a unicorn of the industry.
I see you as the Debra Harry/Steve Nicks or Florence Welsh of our industry: rock-eclectic with a sense of impeccable style and a whole lot of badass. Where does that come from?
That's a huge compliment because those ladies are some of my biggest idols! Confession - I always secretly wanted to be in a rock band, the only thing holding me back is my lack of a singing voice! I like to think of myself as your typical Gemini - voraciously curious and always seeking out new ways to stimulate my mind. Music and art were a huge part of my upbringing and keep me grounded in this hectic life. I always am striving to live as my most authentic self.
How did you begin as a makeup artist?
Truthfully, I never knew I wanted to be a markup artist! Granted, I do have an art school background from my early adulthood in Poland, where I immigrated from. When my family and I first moved to the United States, I worked a lot of random jobs that humbled me in many ways. My family always wanted me to have a tangible job, something more secure or stable career like a pharmacist, so introducing the idea of becoming a professional makeup artist was not easy. However, I always felt like I was destined to do something with my artistic talents When I stumbled upon a small makeup school the rest was history. That was 25 years ago now. I did it all - from working at hair salons as a makeup artist to working behind luxury makeup counters, up until 8 years ago I was always working for someone else. When I started doing makeup there wasn't a ton of education or an established community yet. You really had to find it on your own, and so I did. In 2012, I attended my first The Makeup Show in New York. I had no idea what to expect, but looking back I can pinpoint it as the most pivotal moment of my career. The energy of all of the makeup artists and presenters congregated in one setting was absolutely electric. The sense of community was so present, and being surrounded by such unimaginable talent was a surreal experience. I knew I wanted to be in the middle of all of that infectious passion, and since that moment I started working towards my goal of establishing myself as an educator and leader in this industry.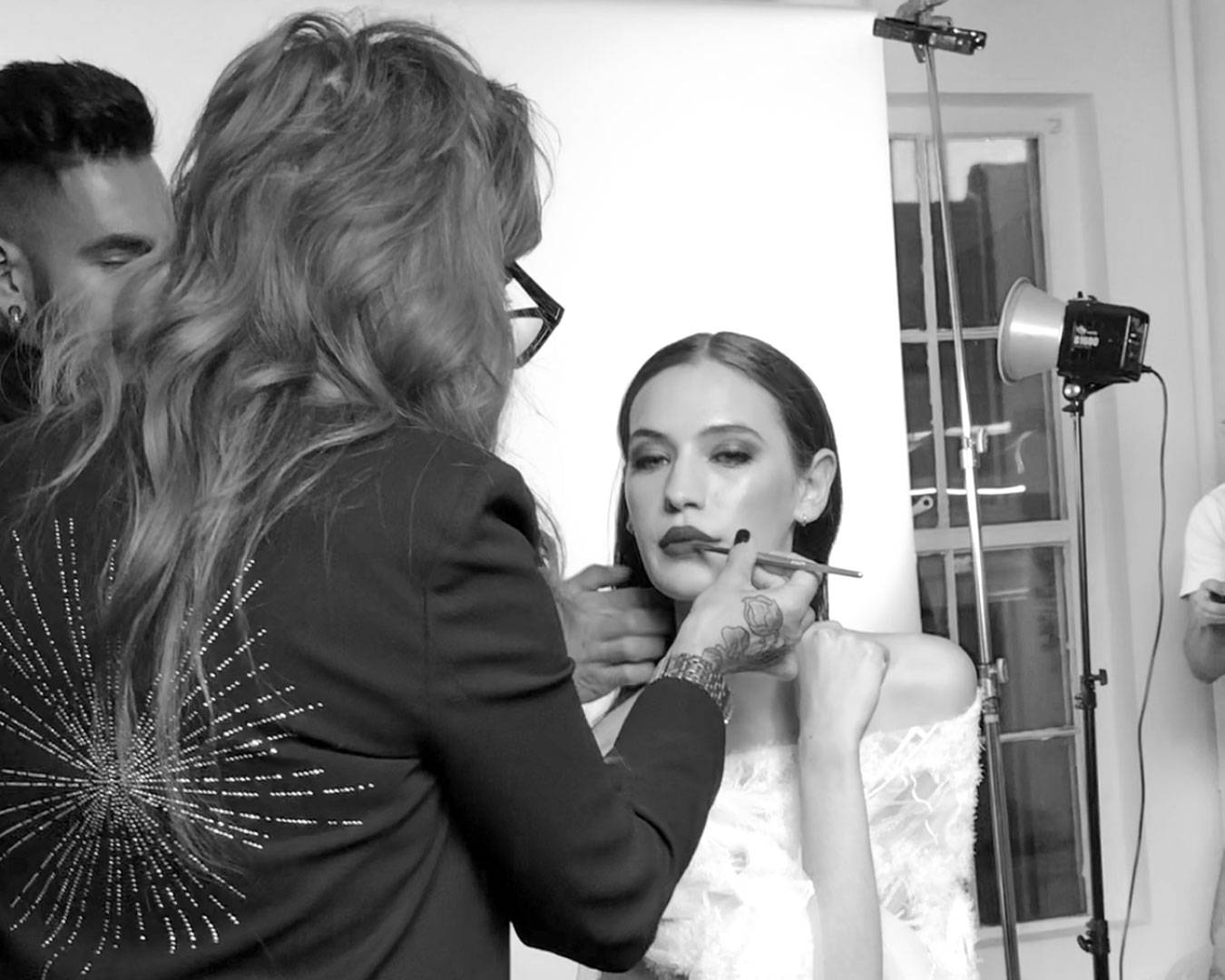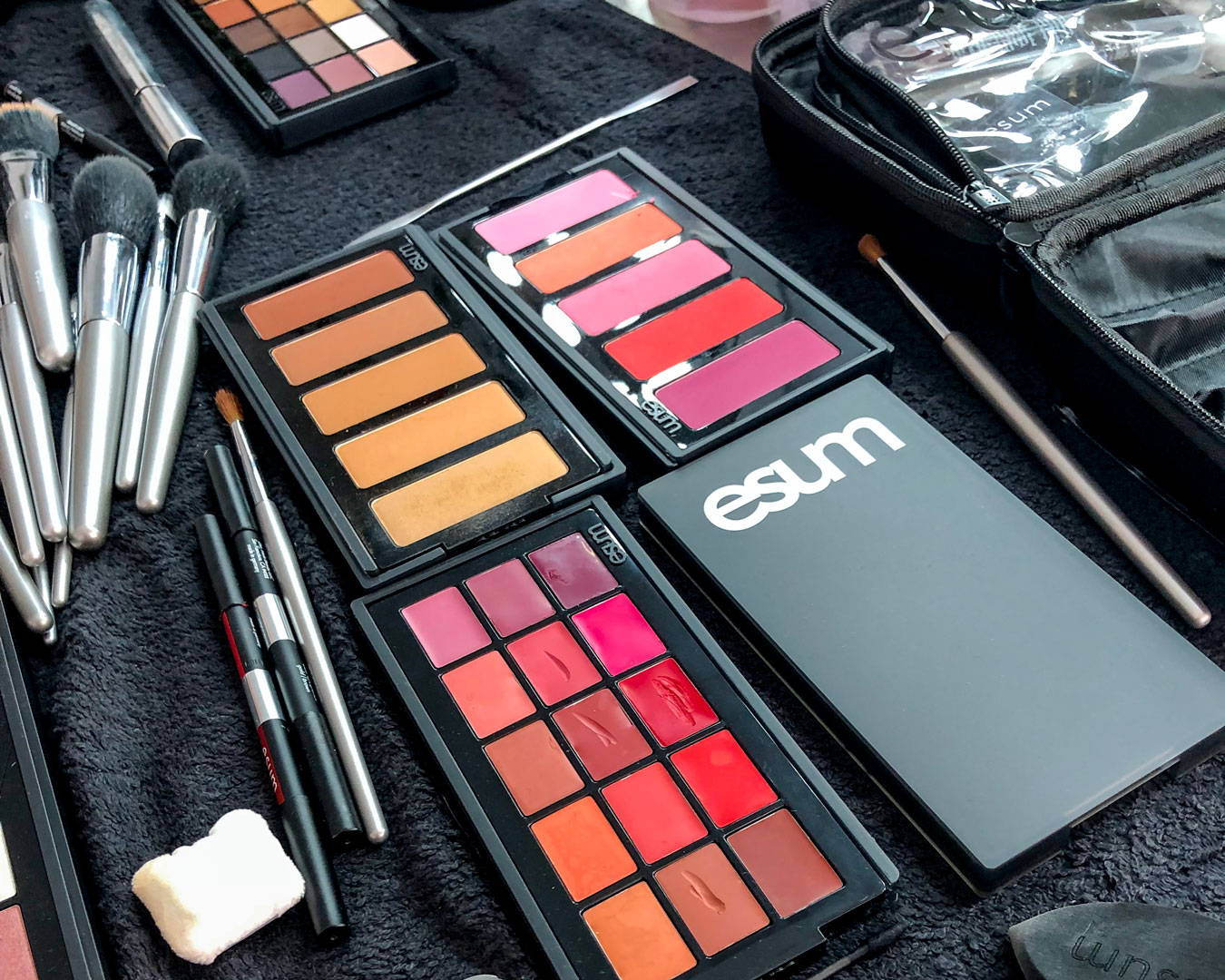 What's your signature artistry style?
My signature style is "Still you - just upgraded." My main body of work is personal, bridal, and editorial makeup work. I definitely like to incorporate a luminous complexion with a strong focus on skin prep, glowing highlights, fluffy lashes and effortlessly blushed cheeks. Depending on the client's skin, I'll play around with textures, however, matte is my favorite. This is where my art background comes to the surface and I'm able to unleash my creativity. You'll notice even in my most avant-garde looks, like seen in my submission for NAHA, there will still be elements of my signature style peaking through. Above all, I aim to give whoever sits in my chair a boost of confidence and the courage to either walk down the aisle, speak in front of hundreds of people, or step out in front of the camera - still feeling like yourself, just elevated!
As a makeup artist, industry leader & businesswoman, how long did it take you to build your platform?
It's ever-evolving! I'm still working on it, and I have to say people like Alphonse, who never stop growing, improving, and creating, are my inspiration! Shortly after leaving my salon career, I split my brands into Makeup by Aga and Bridal by Aga, growing them separately and simultaneously! As my solo career evolves, so does my branding and marketing. Now we have two of everything – two websites, and two social media platforms, with a dash of featuring my beloved dogs of course! Our industry is constantly evolving and growing, and in return so are my brands.
What advice do you have for someone starting out today?
Continuous education, finding community, and building relationships with your peers and brands you admire are so important! Don't be afraid to take opportunities that might feel like a long shot, and don't be afraid to reach out to your favorite brands or artists. Most importantly, try to avoid comparing yourself and your progress with others. Your only competition is yourself! We are all on our own journey, which will happen when it's your time.
You have been an advocate & friend of ESUM since we launched our first brush collection in 2011. What is your go to ESUM product?
Where do I start? The brushes help not only me but my clients who I've introduced to ESUM, to perfect their look. If you've taken a class with me you know the W35 and W36 are my holy grail for a "difficult" eye shape. The Next Level Beauty collection is everything that a pro makeup artist needs in their kit, from pigments to color, and texture, not to mention functionality! It's all there. The Dual Lip Liners are simply divine and a staple in my own beauty routine.
I love your post of your husband Ron & your Huskies - How do you keep the balance with a career that's constantly on the go?
Ahhh, work-to-life balance, a mythical unicorn that everyone talks about it but barely anyone has seen! In all seriousness, it's crucial to set time aside for things that you enjoy in your life aside from your career. I'm very mindful of my busyness and everything that comes with it. I make sure to go on dinner dates with my husband, sit outside by the fire, and every morning before I go to yoga I take my huskies around my property to clear my mind and to spend time with them. It's not how much time you spend together, but how. Be intentional, mindful, and present. We spend very meaningful time together as a family which ultimately makes me a better business person, and a make-up artist.
What has been one of your pinch-me moments in your career?
I would be lying if I didn't say the time Alphonse asked me to work on his beauty campaign for ESUM cosmetics. It was my first campaign, and definitely a pinch-me moment! Also, the handful of times I had the pleasure of working with Lady Gaga and having deep discussions with her while chilling together on the couch. Additionally, I had the pleasure of doing Joan Jett's makeup for the big rock festival. All of these are pinch-me moments that I am incredibly grateful for. I owe those moments to the support of my community, personal drive, and constantly working on myself.